At Movement Concepts Physical Therapy in Garden City, we take pride in helping you achieve your rehabilitation goals. Whether your goal is to complete a triathlon or enjoy a walk around the park with your grandchildren, we are here to help you reach your highest potential. Serving the communities of Bayside, Garden City, and Rockville Centre, our physical therapists will provide you with the best of care in a welcoming and enthusiastic atmosphere.
Patients are treated on an individual basis using a manual approach to Physical Therapy in addition to performing specific therapeutic exercises. Not only is it our goal to resolve current dysfunction but also to prevent injury from occurring in the future. To request an appointment, contact us today!
Movement Concepts Physical Therapy in Garden City, Bayside, and Rockville Centre, is a privately owned practice established by Kristin Conforti, DPT Chief Executive Officer and Director of Physical Therapy in Garden City, Bayside, and Rockville Centre and Cristina DeRosa, PTA Chief Operating Officer and Director of Business.
Dr. Kristin Conforti is a graduate of Quinnipiac University's Master of Physical Therapy program 2007 and graduated with honors from Northeastern University with her Doctorate of Physical Therapy in 2010. Her main focus has been in orthopedic sports injuries, post surgical rehabilitation and home care, however she also has experience in vestibular and traumatic brain injury rehab. Kristin has successfully continued her education through accredited organizations which include current orthopedic rehabilitation techniques for both young athletes and the geriatric population. Kristin is also certified in Kinesio Taping and Rockblade IASTM.
Cristina DeRosa, PTA graduated from Penn State University with a degree in Business and Psychology. She received her Physical Therapy Assistant degree from Nassau Community College. Cristina is certified in Rockblade IASTM.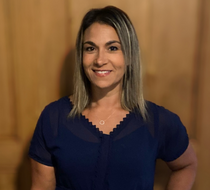 Kristin Conforti DPT, FMT
Cristina DeRosa, PTA, FMT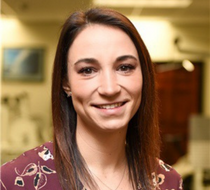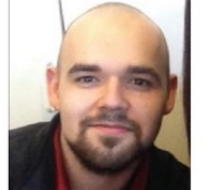 Aleksey Semenets, DPT, FMT
Frequently Asked Questions
What can Physical Therapy in Garden City do for me?
Physical Therapy is defined as therapy for the preservation, improvement or restoration of movement and physical function impaired by disability, injury or disease. Successful treatments utilize a combination of therapeutic exercise, physical modalities such as (heat/ice, cold laser, electric stimulation) assistive devices, manual therapy techniques, and patient education.
How do I choose a Physical Therapist in Garden City?
When choosing any Doctor is important to consider the following expectations are being met.  Ask yourself, can my therapist…..
Provide a comfortable and professional environment?
Answer my questions throughout the course of the treatment about my diagnosis and prognosis?
Treat me on an individual basis including therapeutic exercise, manual therapy techniques as well as a home exercise program to improve outcomes?
Encourage preventative measures to help maintain a healthy lifestyle?
First appointment for Physical Therapy in Garden City: What you should bring with you.
Ideally, you should come wearing athletic and comfortable clothing.  If you have a prescription from a doctor, please remember to bring it with you, as well as a photo id, insurance card, and any test results you have, such as an MRI.
How long is each treatment?
Because patients' treatments are developed on an individual basis, treatment times will vary.  Your physical therapist in Garden City will prescribe a program that will improve joint mobility, increase strength and correct muscle imbalances contributing to your pain. The average time you should expect to spend at Physical therapy is about an 1 hour. Initial evaluations are approximately 1.5 hours.
Does your health insurance cover payment of costs?
We are happy to assist you. If you have any questions about whether your health insurance covers the costs of your treatments, we'd be happy to assist you- just call us at  516 227-5344 or come into our office.
Do I need to see a physician before starting physical therapy?
A prescription from a physician is usually necessary so that your insurance carrier will cover your treatment.  This can be from your primary MD, orthopedist, physiatrist or Nurse Practitioner. Some insurances honor Direct Access which allows your Physical Therapist to treat you for 12 visits or 30 days based on their comprehensive evaluation and diagnosis of your condition.
What is Direct Access?
In conversation with our patients, we realized that many don't know that Physical Therapists in Garden City and across New York State have direct access. This means you DO NOT have to see a physician before being evaluated by a PT. Doctors of Physical Therapy (DPT) are skilled professionals that can differentially diagnose, recognize red flags, and implement appropriate exercise and rehabilitation plans ranging from orthopedic to neurological issues.
Yes, under Medicare, No Fault, and Workers Compensation guidelines you DO NEED to be under a MD's care with monthly check ups. Under most NYS insurances, you can see your PT for 30 days or 10 visits and be confident we can diagnose, treat, and eventually refer you to the appropriate healthcare practitioner if symptoms persist.
Garden City Physical Therapist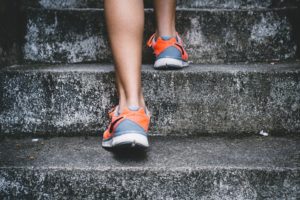 Looking for Physical Therapy in Garden City? Look no further! At Movement Concepts Physical Therapy in Garden City, Rockville Centre, and Bayside, we offer many services for patients who are suffering from pain, decreased the range of motion, fractures, and much more even including gym memberships and wellness packages. Our Garden City Physical Therapist's main focus is to the recovery and health of our patients, which is why providing them with our best services is vital to success.
Many of our patients come to us with various injuries and conditions. Some of the conditions that our physical therapists in Garden City have treated include hand and wrist, back, pelvis, shoulder, hip, elbow, knee and leg, neck, and foot and ankle. Some of the specific conditions and injuries are
Carpal Tunnel Syndrome
Fractures
Scoliosis
Herniated Disks
Postoperative
Frozen shoulder
Decreased range of motion
Impingement Syndrome
Pain
Inflammation
Strains
Osteoporosis
Sprains
Migraines
And much more
Choose Us For Physical Therapy in Garden City
When choosing a physical therapist it is important to make sure the staff is well versed in the condition that you are treating. Accordingly, our staff at Movement Concepts Physical Therapy in Garden City are well trained Physical therapists who work closely together to ensure a fast recovery for our patients. Many of the services we offer are available via direct access, meaning that you do not need to be evaluated by a physician before being evaluated by a physical therapist. This is beneficial to patients because you can have quick and direct access to the help you need. Our Garden City Physical Therapist creates an individualized therapy session, based off one's needs, for each patient to return to a comfortable state.
Our facility is state of the art, including two private treatment rooms, a full gym, and an open stretching area. With all of the proper tools, it allows us to help our patients to our best ability. Contact our office to make an appointment with our Garden City Physical Therapist. We look forward to seeing you!
Physical Therapy for Scoliosis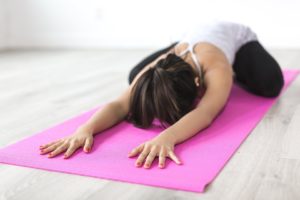 Scoliosis is a serious medical condition even though it may not present any painful symptoms. The curvature of the spine will cause a variety of effects on the body, such as a feeling of unevenness, a tilting of the shoulders, an uneven waistline, and other issues. As scoliosis progresses, it can result in pain with certain movements and can limit flexibility and mobility. Though the most extreme cases may require surgery, virtually all cases of scoliosis can be treated with physical therapy. At Movement Concepts Physical Therapy in Garden City, Rockville Centre, and Bayside, we have worked with many scoliosis patients to help them achieve the best recovery possible, and we can help you to do the same!
Physical Therapy for scoliosis can use several different treatment approaches to help relieve symptoms and slow the progress of the condition. Some treatments that may be used to help you and other Nassau County and Queens patients with your scoliosis include:
Range of motion exercises: working to lessen movement impairments
Functional training: working to assess movements and how to manage them
Hands-on therapy: massaging, stretching, or gently mobilizing the body
Ice or heat therapy: applying cold or heat can reduce inflammation/ promote blood flow
Electrical stimulation: pulsing a gentle electrical current through muscles
Strength training: working to develop or restore a balance of strength across the body
Movement Concepts Physical Therapy in Garden City
Physical therapy is a non-invasive, proven, healthy way to treat scoliosis. You will experience relief from the most noticeable symptoms of the condition, and you will be able to better understand your body and how to manage it moving forward. Scoliosis doesn't have to define your life. We will develop a personalized treatment plan that is tailored to your needs, and we will help you to start working towards a better, more functional future! Contact us at Movement Concepts Physical Therapy in Garden City today!
Physical Therapy and Carpal Tunnel Syndrome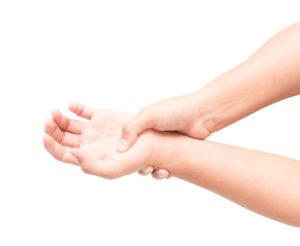 Carpal tunnel syndrome is based on the nerve of one's hands and wrists, often causing numbness and pain throughout the arm. Carpal tunnel can be quite difficult and painful to deal with, so it is important to not ignore the symptoms. If you are dealing with carpal tunnel syndrome, the physical therapists in Garden City, Movement Concepts Physical Therapy are here to help.
Carpal tunnel syndrome begins gradually, usually starting with a tingling feeling or numbness in the hand and fingers. Your hands also may feel weaker and you may tend to drop things more easily than you used to.  If you are dealing with this, it is possible you may have carpal tunnel syndrome. Pinching of the median nerve, which runs from your forearm through your wrist, is what causes carpal tunnel. Some people, may be more prone to carpal tunnel syndrome including people with the following conditions:
anatomic factors
obesity
diabetes
rheumatoid arthritis
women going through menopause
alterations in the balance of bodily fluids
thyroid problems
inflammatory conditions
workplace factors
During an exam, your physical therapist will check the sensation throughout your arm. Typically, carpal tunnel is treated by resting the arm on a daily basis. Resting your arm on ice for 10-15 minutes each hour is a good way to treat your arm at home, as well as wearing a wrist splint at night.
If you are looking for a physical therapist to treat your carpal tunnel syndrome, be sure to find one who is experienced in treating carpal tunnel and similar conditions in the arm and hand. Many physical therapists work more with back problems or knee problems, but at Movement Concepts Physical Therapy in Garden City, we specialize in all kinds of conditions in the hand and wrist, including carpal tunnel syndrome, as well trigger finger and fractures. We can treat you with the proper physical exercises for your hand.
Herniated Disc Treatment in Garden City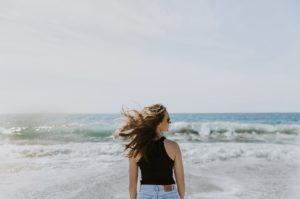 Are you suffering from painful herniated discs? Are you ready to relieve that pain?  Movement Concepts Physical Therapy in Garden City, Rockville Centre, and Bayside provides Herniated Disc Treatment to those living in Nassau County and Queens which can help you and get you back to your life! We aim to use natural means rather than invasive procedures or prescription medication.
A herniated disc occurs when spinal discs, which are the rubbery cushions between the bones, push out through tears in the exterior. Some people may not feel pain from their herniated discs, but for others the symptoms include:
Pain in the leg or arm
Weakened muscles
Numbness/tingling in body parts
There are a wide variety of treatments options for herniated discs. In some rare cases, herniated discs need to be surgically corrected. Some physicians will prescribe opioid painkillers or oral steroids to relieve pain and reduce inflammation. Other common medications include anticonvulsants and muscle relaxers. Although some cases may require pain medication, most can receive a holistic herniated disc treatment.
At our physical therapy in Garden City office and all of our locations, our physical therapists will be able to treat your herniated disc by natural means without the need for prescription drugs. Some natural treatment options offered are:
Physical therapy
Exercise and gentle stretching
Manipulation therapy
Ice and heat therapy
Epidural injections are another common treatment for herniated discs. The injection of steroid into the spine will reduce inflammation which directly reduces pain levels. However, this minorly invasive procedure comes with some side effects.
Elevated blood sugar
Insomnia
Blood seeping into spinal canal
Bacterial infections
Fungal infections
Contact us For Physical Therapy in Garden City
If you chose to take more natural steps towards treating your herniated discs, our physical therapists in Garden City, Rockville Centre, and Bayside can help you. We will work with you to create an individualized treatment plan that is best for you! Our approach to treatment is non-invasive and doesn't require you to take prescription drugs. Give us a call to make an appointment or visit our website to learn more!